I'm in Hufflepost! Which is slightly ironic seeing as I, uh, never actually post (but we can ignore that SHHHH)… I'm really excited to take part in this, and to get to know the people in my house (I don't know many but YAY ELM)! You can still join in with this if you would like!
aVeryAwkwardBlog
[CLICK ON THE BANNER LINK FOR THE ORIGINAL POST]
THE SORTING HAT HAS SPOKEN

AND THE STUDENTS WHO WILL BE JOINING BLOGWARTS' FIRST YEAR IN HUFFLEPOST ARE…
Bookwormgirls123 – HUFFLEPOST HEAD OF HOUSE

Elm – HUFFLEPOST PREFECT

mahjabeen
Lucia R
Farah Edz
MyCrazyObsession
Bella
Genesisthe1st
3liittlebirds
tryingtosimplybe
Elly
TeenageNomadBlog
Bibliophile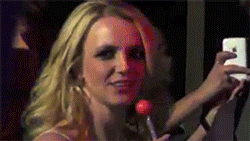 Congratulations, new
Huffleposts

! Special congrats to your new Head of House and Prefect, Bookwormgirls123 and Elm! Would either of you wish to step down, please contact me. You will ALL be receiving the link to your new private forum shortly, where you will be discussing and working on tasks and challenges!

REMEMBER YOU CAN JOIN AT ANY POINT OF THE COMPETITION. IF YOU STILL HAVEN'T APPLIED AND WANT TO JOIN PLEASE FOLLOW THE LINK ON THE FIRST BANNER.
HAVE FUN IN BLOGWARTS!